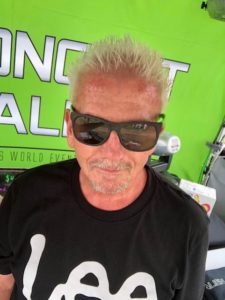 Beau is a transplant to Texas from everywhere but calls Southern California Los Angeles home base. Beau has been heard from coast to coast on great radio stations for many years and loves not only Country but all types of music. Beau has helped raise thousands of dollars for suicide awareness, cancer research, St Jude's Children's
hospital, heart assoc and more. He is friends with many music and entertainment figures. He is passionate about doing things for kids to help spread music to the young audience. Upbeat conversation about celebrities, lifestyle happenings and local events is what you will hear daily with Beau Richards.
sports yes…..my fav teams….NY METS, LOS ANGELES DODGERS, LOS ANGELES ANGELS AND THE NEW ENGLAND PATRIOTS.